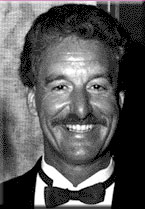 Bert Sijen

Biographical Sketch

Bert Sijen has had a varied background in Management, Public Relations, Marketing, and International Relations. Before fully dedicating his promotional and management efforts to the clients at International Touch, he directed national and international Sales and Marketing efforts for INTELECOM, for over a decade. He started work with the globally acclaimed producer of Educational Media in mid 1990 and saw INTELECOM's marketing efforts grow in the United States and around the world. INTELECOM has been producing educational television for more than thirty years and their educational television series can be seen around the world and have garnered numerous prestigious national and international prizes.

Bert Sijen's multifaceted career includes teaching, managing and marketing attractions, event management, entertainment, and real estate. He is a native of the Netherlands, where he started his higher education in business and languages at the Henric van Veldeke College in Maastricht. Besides English (his second language), Bert Sijen speaks Dutch, German, French, and several Germanic dialects.

He received his B.A. degree 'Cum Laude' from California State University in Long Beach, California and has done graduate and professional course work in Teaching, Languages, Real Estate, Hotel and Building Management and International Business.

Prior to the start of his work with INTELECOM, Bert Sijen had dual roles, in real estate sales and event management. In Long Beach, California, he was best known for the Shoreline Half Marathon, a running race that attracted one of the largest wheelchair fields in the United States, and with a total participation of over 3000 athletes.

Sijen started International Touch in 1982, as a full-service international relations firm that focused on talent management and promotion for such internationally recognized entertainers as vocalist Greg Walker, classical guitarist Martin Mastik, and performing artist Brooke Wilkes. International Touch is now involved with Management and Public Relations, using innovative digital solutions for both education and entertainment.

Prior to launching International Touch, he worked for 11 years on the management staff of the R.M.S. Queen Mary, and was involved in making the retired luxury liner into a viable hotel, attraction, shopping and dining center. In the final years of his tenure with the Queen Mary project, Sijen was Vice President of Attractions for Wrather Port Properties Ltd. He is credited with having written the original plan for bringing Howard Hughes' fabled 'Spruce Goose' to the Queen Mary site.

International goodwill, understanding, and communication through music and education are the cornerstones of our business.